Kicking Addictions
SMART Recovery is an abstinence-based program grounded in well researched approaches to changing addictive behaviors. Though supportive, it is more than a mutual-support program. As a self-help program, it empowers people to learn how to beat their substance use. Both in learning how and in following through. It dispels many harmful myths about addiction that can hold people back, undermine their confidence, or delay their recovery.
Tell Me A Story
The purpose of the Recording Stories Project is to give women the opportunity to connect with their children through reading stories using their voice. These readings are recorded and a copy of the recording and the story book are sent to the child.
If you are interested in volunteering with this project, please contact our Program and Volunteer Coordinator, Tasha, at pvcoord@efsmanitoba.org or by phone at 204-589-7335 ext 233.
Clothing Room & hygiene depot
Often, women who are incarcerated at The Winnipeg Remand Centre or Women's Correctional Centre have only the clothing they were wearing at the time of arrest. If there has been a change of season, the clothing the women have can be inappropriate for that time of year (re: summer clothing in winter). Because of this, release packages are put together for women who have recently been released from the Women's Correctional Centre, provincial, and/or federal institutions.
EFSM assists women with very practical needs when they are released from institutions. Clothing, hygiene products (if available), and a few household items are provided on an ad-hoc basis. The items, obtained through donations, are given to the women without any fees attached.
Due to COVID-19, if you require clothing or hygiene, please call 204-589-7335 and arrange for a pick up time.  You will need to provide your clothing sizes and preferences over the phone, and one of our staff will put a package together that will be available for pick up the same business day.
Transitional Housing Units
EFSM Housing Units are a transitional housing initiative offering a supportive living arrangement by bridging the gap between homelessness and independent living. EFSM offers a chance for successful reintegration, an opportunity to work on education, employment, literacy, health and other identified objectives, as well as access to services, programs, and supports. The above are done in an environment that nurtures the women's individuality and potential for success.
Currently our Transitional Housing Units are reserved for individuals involved in our Bail Verification and Supervision Program.  If you need assistance with housing, please call our Reintegration Worker at 204-589-7335 ext 234.
preventions
The Preventions Program is for women who have committed shoplifting, fraud and other breach of trust offenses in Winnipeg. The project works to reduce the risk of recidivism and to promote a healthier lifestyle though individual and group support programming and community accountability. The program also works to ensure program participants learn and practice new methods of coping in a safe and non-judgmental environment.
Women For Change*
The Women for Change Program was created in response to the Manitoba Government's Zero Tolerance policy as a means of dealing with rise in numbers of women charged and convicted of domestic violence. The program is a supportive learning environment for individuals charged with or convicted of domestic violence offences. Program participants are given the tools and knowledge to cope with their anger in a positive non-violent manner. It is a 10 week social-educational group program that runs three times a year. The program looks at the cycle of violence, safety plans, anger management techniques, human emotions, socialization of men and women, and the impact of violence on children. The program is offered in person at EFSM.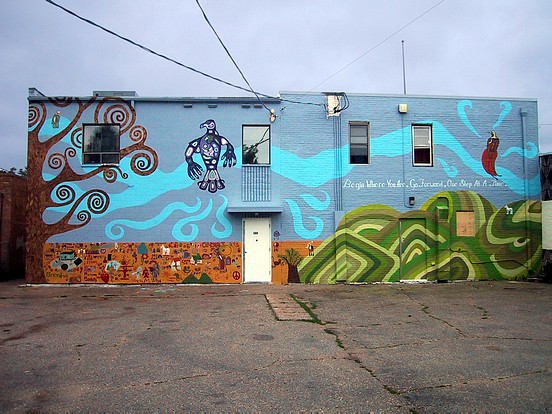 Mothers Day
In May, the EFSM holds a Mothers Day party for women incarcerated in the Women's Correctional Centre. There is entertainment, refreshments and a gift for each woman.
We are currently seeking donations for our Annual Mother's Day events. Please click on the "Donate" link at the bottom of our page or call 204-589-7335 for donations of cards and stationary.
Christmas Project
In December of each year, donations provide a Christmas package for women who are incarcerated in The Winnipeg Remand Centre or the Women's Correctional Centre. A Christmas party is held, with refreshments, entertainment, and a gift for each woman.
Due to the COVID-19 pandemic, we have been sending holiday greeting cards to incarcerated women in Manitoba.  If you would like to make a monetary donation to contribute to this project, please follow the "Donate" link at the bottom of this page.
Bail Verification and Supervision Program
The Bail Verification and Supervision Program provides community supervision and support to women who are charged with offences. The Bail Program serves the principles upon which our democratic system of justice is based: the presumption of innocence and the fair and equitable treatment of all people regardless of social or economic background.
The Bail Verification and Supervision Program includes both the verification of information about accused persons and the supervision of accused person while they are in the community awaiting trial.
Eligibility
The Bail Program services are available to individuals who identify as women who are 18 years of age and older, accused of a criminal offence(s) who are:
– awaiting initial bail proceedings
– appealing a bail decision
Verification
The bail verfication process involves the completion of an interveiw to gather information that will be shared with the courts to assist in making a determination regarding release from custody. Following the interview, the bail worker takes the appropriate steps to verify the information provided by the accused.
Upon completion of the verification process the Bail Worker provides a Bail Report to the Courts, Crown Attoreny and Defence Counsel.
Supervision
Supervision begins when an accused woman is released from custody on a judicial interim release order (Bail Order/Recognizance) with a condition of bail directing them to participate in the Elizabeth Fry Society Bail Program.
It is the responsibility of each client to:
– Report to the Elizabeth Fry Society for intake
– Establish and maintain a regular reporting schedule with a Bail worker
– Attend all scheduled court dates
– Abide by all of their conditions of bail
– Work with their Bail Worker to implement a case plan that addresses issues that may have contributed to them coming before the courts
It is the responsibility of the Bail Worker to:
– Supervise and meet regularly with each client
– Remind each client of court dates and review bail conditions at each appointment
– Review possible consequences of non-compliance with their Judicial Interim Release Order (Bail Order)
– Assist each client to develop and implement a case plan
– Provide ongoing client support and assistance through case management
– Initiate referrals to community programs and services
Volunteer Court Support Program
If you are a woman appearing at 408 York Street, Law Courts Building (Winnipeg), one of our staff members can assist you through the court experience.
We offer:
Support for you in the Court experience
Information and Referrals to Community Resources
Clarification of the Court Process
Referrals to lawyers
Assistance with applying for Legal Aid
For more information about this program please contact us at 204-589-7335.
Literacy
EFSM has recently partnered with the Open Doors Adult Literacy Program to offer literacy support.  
For more information, please contact Open Doors Adult Literacy program at 204-586-1878.
Tutoring
The tutoring program is currently on hold due to the COVID-19 pandemic.
For more information please get in touch today!