Elizabeth Fry Society Of Manitoba
Working With Women, For Women
Enhancing the Self-Worth of Women in the Criminal Legal System
The Elizabeth Fry Society of Manitoba (EFSM) Inc. was established as an independent non-profit organization in 1983 to address the unique needs of women in the provincial and federal justice system. In 2006, EFSM became an Aboriginal organization who provides services to all women who are involved in the criminal justice system.
We provide advocacy, access to resources and support to women who are in conflict with the law. Some of the issues our clientele struggle to overcome are addiction, poverty, mental health issues, marginalization, racism, long-term effects of residential schools and other forms of discrimination.
Some of the programs and resources we offer include:
Bail Verification and Supervision Program – Supervision and support for women charged with offences
Women for Change Program – Anger management
Stoplifting Program – Addresses and explores the reasons why women shoplift or commit fraud
Transitional Housing – Bridging the gap between homelessness and independent living
Reading Stories Project – Connecting institutionalized women with their children through reading
Clothing Depot – Providing 'release packages' to women who have recently been released
The Womens' Books for Prisoners Project – Books are donated by members of the community
We target women who are at risk of becoming -or have been- involved with the criminal justice system. We also serve women interested in returning to Manitoba or relocating to the province of Manitoba upon their release.
(PLEASE CLICK ON VOLUNTEER /PRACTICUM FOR FURTHER INFORMATON)
According to the Canadian Association of Elizabeth Fry Societies:

We aim to increase the availability of community-based, publicly funded, social service, health and educational resources available for marginalized, victimized, criminalized and imprisoned women.
Our Mission Statement
To Empower, provide support, advocacy and guidance to women who are involved in the criminal justice system.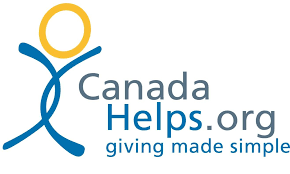 NEWSLETTER
To sign up for the EFSM newsletter, click here.
For more information please get in touch today!